In a recent report on future strategies and priorities for social, behavioral, and economic sciences, the National Science Foundation states "the future research will be interdisciplinary, data-intensive, and collaborative." This notion has become the guiding principle of my research because the challenges I study are inherently interdisciplinary and multidimensional. They revolve around climate change adaptation and resilience to coastal hazards and disasters—all highly complex and interconnected issues that call for a truly interdisciplinary learning and problem solving.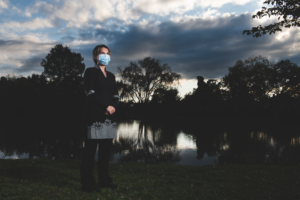 My research aims to inform coastal adaptation and resilience decision-making through collaborative and policy-relevant science. More specifically, my professional goals are to:
Advance a holistic perspective on adaptation and resilience in response to coastal flooding;
Develop and communicate science on coastal adaptation to diverse stakeholders and translate it into realistic and effective coastal policy and management strategies;
Evaluate response options to coastal flooding and their implementation by using innovative research  methodologies and tools; and
Facilitate interdisciplinary collaboration and partnerships to develop a comprehensive and robust research platform for successful national and international coastal adaptation.